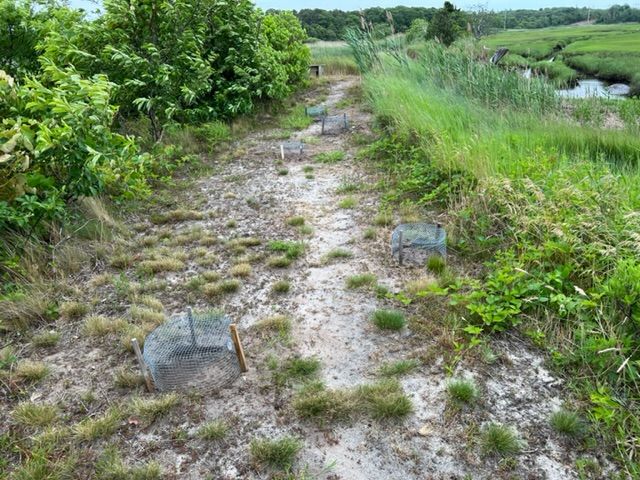 Diamondback Terrapin Update 2023
Over the past 20 years the Eastham diamondback terrapin conservation program's main objective has been to restore the population from near extirpation by increasing hatchling recruitment from protected nests.
2022 was another record year for the number of nests, which is a proxy for the population of mature females. This year's nest total of 478, was 30% higher than last year.
Through 2019 predation was very low (5%-20%) allowing the hatchling recruitment to grow to almost 2300 by 2019, regardless of whether or not nests were protected. That changed in 2020 & 2021 with predation by raccoons & skunks approaching 50%, then increasing to 68% of total nests in 2022.
The focus of our conservation program has shifted somewhat from maximizing recruitment to protecting the recovered population of nesting terrapins by ensuring adequate safe nesting habitat & minimizing roadkill.    Perhaps you've noticed the fencing we install along roadsides to direct the egg laying females away from traffic and toward safe nesting sites.  Please drive carefully in the Spring and Summer where you see this sign.
For a complete overview of the 2022 nesting season read Bill Allan's terrapin 2022 report.