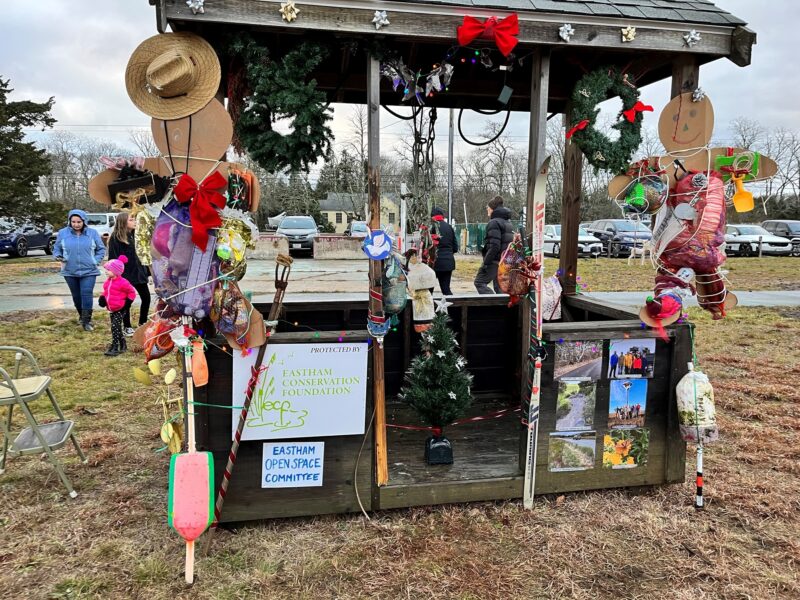 The invitation was sent out by Town Hall to participate in a festive decoration of the gatehouses for our beaches — any organization in town was eligible to join in — and we did !  We joined with the Open Space Committee and proceeded to 'decorate' with 'stuff'.
The  booth was decked out with what we do — trash from beaches that we pick up, photos of turtles in a variety of positions, our new osprey platforms and open spaces we're protecting.
The unveiling was on Saturday the 17th and the display will remain at Tee Time until the first of the new year.  Thanks to all the folks who lent their frozen fingers to make it happen
Happy Holidays !