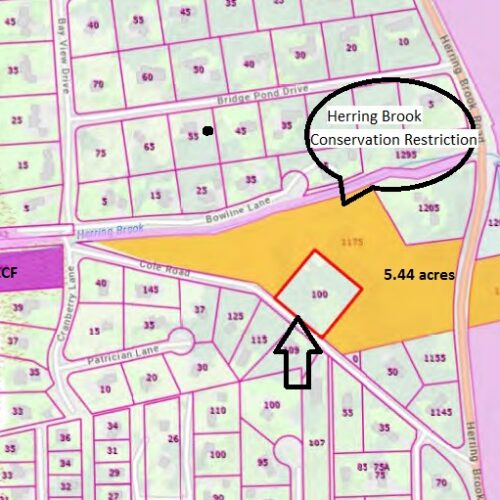 A small property but huge benefits for wildlife

Most of us are aware of the recent ballooning of real estate prices driven by market conditions.  100 Cole Road was part of land otherwise protected by conservation restriction but the owner chose to offer it for sale in 2021.
Dividing out this acre would disrupt the otherwise continuous habitat along Cole Road near our major herring run.
We did not have the funds to acquire it at that time.  A third party secured the land with an agreement with ECF to purchase it for that same price in 2023.
We are well on our way — but we need your help !
We have been awarded a grant covering half of the $350,000 price tag.
We have applied to the Community Preservation Committee for assistance through Town Meeting action in May, 2023.
Can you help ?  Please consider a donation to ECF to assist with purchasing this land and protecting it forever.