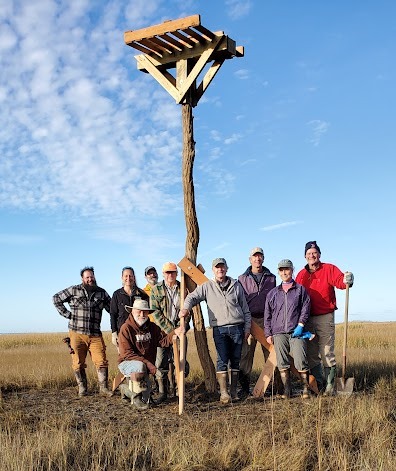 With the demise of an Osprey platform in the Great Marsh behind First Encounter Beach we moved forward on replacing the nesting site this year.
With the able assistance of Chris White of Mass Audubon and the invaluable resources of our Shellfish Constable Nicole Paine and Conservation agent Keith Johnson we assembled a team to install Osprey 1.
Osprey 2 — a second home for our visitors was installed in the North Sunken Meadow marsh on the following weekend.
Our thanks to all the volunteers who assisted with this mission as we hope that nesting pairs will occupy these sites during the summer of 2023.